Who We Are
We started this agency with a clear vision and more than a decade later we're still committed to it – we're here to create work that makes consumers take action.
Simple as that.
But, as we all know the world is changing fast.
So as an agency, we've had to change too. We need to be more disruptive (as long as it's in the right way) simply because these days, it's so much harder to get your brands to stand out.
So it's a good job we love a challenge. We're always on the lookout for the insight and idea that stand out above all others.
Who we are
Above all, we're a people business. So our agency culture is really important to us.
We're always looking to do things differently.
We're bold and brave.
We're agile, nimble, focused and definitely an 'ego-free zone'.
At Activation you'll find friendly, enthusiastic, diligent, hardworking and (most of all!) nice people.
We do what needs to be done to the best of our ability and most importantly, we have fun while we're doing it. Boring isn't a word we're familiar with and 'marketing buzzwords' are a definite no-no.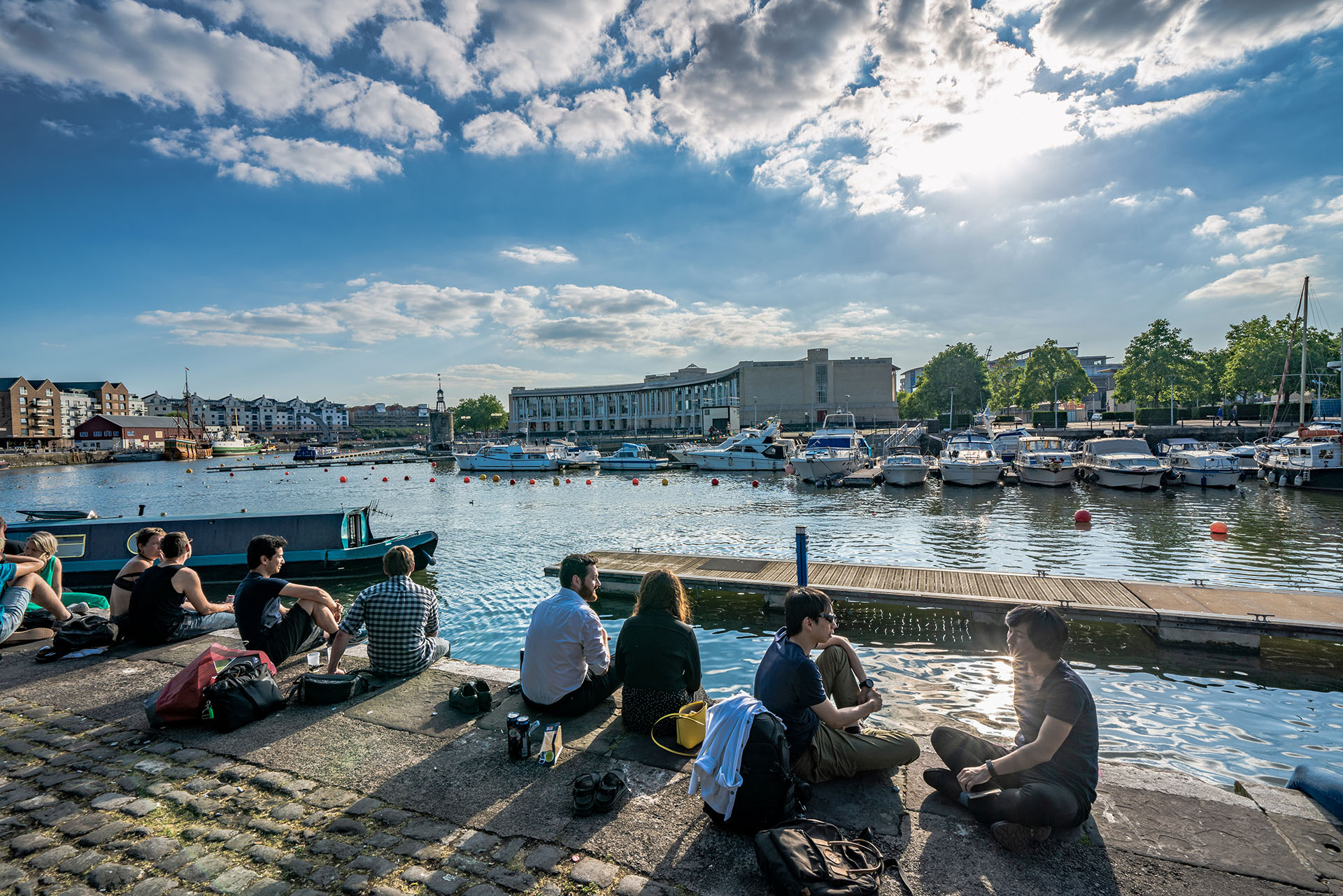 Where we are
We're incredibly proud to call the Harbourside in Bristol our home.
And why wouldn't we be? Just look at it! It's always a bonus when your agency is above a nice bar – but it's also great that we can walk, bus, cycle, train, paddleboard (?!) to work from most places in the area – making us feel really connected to the city. We're also surrounded by great places to grab some food at lunchtime or a drink after work.
As nice as our offices are, we're not here all the time. We've fully embraced hybrid and flexible working (one good thing to come out of COVID, right?!). And we firmly believe that it's important to get the work-life balance right. There are no endless late nights working here; we have families to see, hobbies to enjoy, and mates to meet!
Getting
yourself
noticed
We all know how hard it can be to catch your first break in this industry.
Getting the attention of agencies is really hard. That's why, ever since we launched, we've had a well developed intern programme. When we have spaces for interns we'll show them on our website, so keep an eye on our recruitment page or follow our Instagram or LinkedIn pages.
We now have three interns in full time roles. We're proud to see them develop and grow, even if it means they sometimes fly the nest onto bigger and better things!
Perks of the job
As well as having the pleasure of just being able to say you work here, working with brilliant brands and captivating campaigns, (we may be biased…), we offer lots of other great perks:
Cycle scheme

Looking after the environment as well as your fitness.

Early Friday finish

Get that weekend started early!

Summer Fridays

Finish at lunchtimes on Fridays in the summer? Yes please.

Annual bonus scheme

If the agency does well, you do well. It's only fair after all your hard work over the year.

Workplace pension scheme

Pretty boring but essential.

Weekly Friday all-agency huddle

A nice way to round off each week.

Quarterly training days with industry experts

Giving your already brilliant mind a regular tune up.

Quarterly agency socials & team birthday lunches

Plenty of chances to let our hair down together.

Hybrid working

In this brave new world, we're fully flexible over what works best for you.